Here are some examples of searches to assist you:
If you want to find all members with the name Joe, Joey, Joesie, etc., enter the text to use for the search. The search is refined as you add more characters to the text field. For instance Joe retrieves all records with Joe, Joey, Joesie. If you enter Joey, You will eliminate the Joe's and Joesie's.
First enter the text... Then select the type of search: Company Name, Key Contact, City, or Zip Code.
(the search boxes below are only images. You will have to return to the search page to make selections)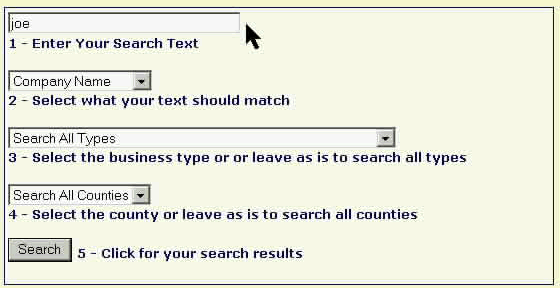 For example, to find the Joe's, select the Key Contact
as the field to search with the entered text.