Index of Selected Articles
from the February 2001 issue
of North Carolina Magazine

C o v e r S t o r y
Clearing the Air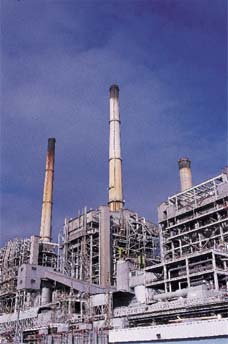 It's the engineering equivalent of trying to teach an old dog new tricks as the state's aging
coal-fired power plants operated by CP&L and Duke Power are being asked to slash
ozone-causing gases and still keep the lights on.
S m a l l B u s i n e s s
What Workers Want
Money's still an important factor, but those in the know say that today's high-tech,
highly skilled workers are interested in much more than a good salary from an employer.
The results may surprise you.

E x e c u t i v e P r o f i l e
Master Craftsman
University of North Carolina at Charlotte Chancellor Jim Woodward is a builder both
day and night. His days are spent overseeing the growth of a blossoming university,
and his nights are spent crafting furniture for family and friends.
T o d a y i n N o r t h C a r o l i n a
Corning's Growth Redefines Cabarrus
A $450 million capital investment by the fiber optic cable
manufacturing giant will create 475 additional jobs by 2004 at the
Concord plant, the largest of its kind in the world.
T a r H e e l T r a v e l s
Charlotte's `Best-Kept Secret'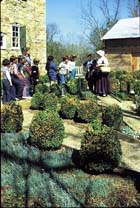 Trustees of the Charlotte Museum of History knew they had a winner when
they opened a new $7 million facility in 1999 in the Queen City's northeastern
side. Visitors now are beginning to realize it, too.

Go to the magazine archives