Index of the May 2001 Issue
of the North Caroline Magazine

Cover Story





Connect to Capital
The SBA's 504 loan program continues to be an answer to many small businesses'
prayers, offering simple answers and better terms while allowing small companies
to ultimately think — and act — big.
E -commerce





E-tailing Made Easy
Sweet potatoes and country hams are in, but shoes and jewelry are out. Selling over the
Internet is a profitable venture for some and a risky one for others. Here's how to tell if
you should test online retailing — and the price you'll pay.
Executive Profile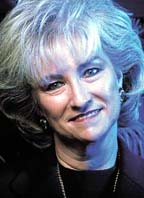 Grit & Grace
Hustle and hard work served Darleen Johns of Raleigh well as she built
Alphanumeric Systems from the ground up. The company continues to
prosper today thanks to her empathy and the desire to serve.
Company Profile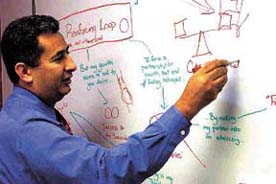 Dream Come True
Mitch Javidi's father put him on a plane from Tehran to Oklahoma 26 years ago, telling him
that America was the land of freedom and opportunity. Now a tenured professor at N.C. State
and the founder and CEO of Digiton Corp., Javidi has proven his father right.
Tar Heel Travels




Tanglewood
The storied park in Clemmons, perhaps best known for its golf, has something for
everyone. Steeped in history, the former home of tobacco magnate William Neal
Reynolds boasts tennis, hiking, cycling, horseback riding, fishing and boating.
Departments
Editor's Desk
NCCBI News
Publisher's Column
Executive Voices

Go to the magazine archives