Support For Economic Development And Expansion Incentives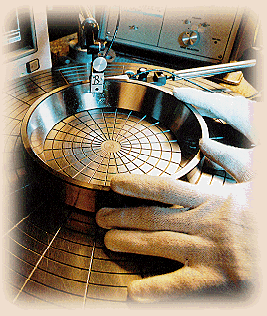 Position: The North Carolina General Assembly should give continued priority to keeping the state competitive in terms of economic development and recruitment. Cost-efficient and competitive tax, financial, energy and infrastructure incentives should be a viable tool when encouraging companies to relocate here or to assist existing companies in their in-state expansion efforts, especially in those of areas of the state where economic growth has lagged behind other parts of North Carolina. Special consideration should be given by Commerce officials to maintaining a balance between existing and new industry when utilizing economic development incentives. The Legislature should also increase the amount of funding for "access roads" to new or expanded businesses and industries as the current $2 million fund has proven to be insufficient.
Explanation: The N. C. General Assembly enacted the Economic Opportunity Act of 1998, providing a combination of tax and financial incentives to two companies making a significant investment in North Carolina. Federal Express is building a $300-million facility at the Piedmont Triad International Airport in Greensboro while Nucor is building a $300-million steel mill in Hertford County and hiring 300 people in this economically distressed portion of the state. In addition, the Economic Opportunity Act provides a tax credit to existing businesses that create jobs in "blighted urban areas", defined as zones where 20 percent or more of the residents have incomes below the poverty level. 50 N. C. cities include zones that qualify under this criteria,
North Carolina has been a national leader in economic development announcements for most of this decade but the state fell to fifth place in 1997, one critical indicator of increased competition from other states willing and ready to provide tax and financial inducements to industry. In recent years, our state has lost several high-profile industrial recruitment battles because other states offered attractive incentives while North Carolina did not.
The incentives utilized by the state in the Federal Express recruitment and Nucor expansion are worthy examples Where the economic benefits derived by the state and its citizens clearly outweighed any potential cost to the state while keeping North Carolina attractive and viable in a highly-competitive economic development environment.
If you have comments on any of the NCCBI positions or other issues,
please click here for a feedback form