Water Quality Protection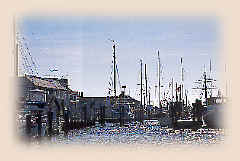 Position: NCCBI supports the protection of surface water, groundwater, and drinking water supplies by the development of consensus basin-wide programs that are reasonable, scientifically based, cost-justified, and risk-based.
Explanation: NCCBI supports agency efforts, like the Neuse River Nutrient Sensitive Waters Strategy, to protect and preserve the quality and availability of surface and groundwater in North Carolina, including the protection of drinking water supplies. Such efforts must, however, be based on sound science, easily understandable, cost effective, coordinated with other initiatives and only as stringent as necessary to protect water quality.
NCCBI supports the concept of basin-wide water quality planning. Current basin-wide plans, in many cases, show that there are many healthy and productive streams in North Carolina. To be a worthwhile regulatory tool, however, basin-wide planning must be based on the application of sound science. Deficient or poorly utilized models and anecdotal analytical data should not be relied upon as the basis for regulatory requirements.
NCCBI supports the use of stakeholder groups to reach consensus on water quality issues. Such groups should include local governments, industry, agribusiness, the environmental community and other affected parties.
NCCBI supports the use of non-point source controls to protect water. Such controls may include riparian buffers, engineered stormwater runoff devices, or other effective methods. Where DENR utilizes riparian buffers, DENR should exempt those intermittent streams having an insignificant impact on water quality, provide a mitigation alternative to maintaining existing buffers, and establish a workable process to quickly and fairly resolve disputes concerning the establishment or maintenance of such buffers.
NCCBI supports the uses of the NPDES permit program as a mechanism to achieve and protect water quality. However, NCCBI opposes the use of any NPDES permit condition unrelated to the discharger's impact on water quality and opposes permit conditions designed to limit production or restrict the permittee's selection of suppliers.
If you have comments on any of the NCCBI positions or other issues,
please click here for a feedback form