Index of Selected Articles
from the January 2001 issue
of the North Carolina Magazine
Go to the magazine archives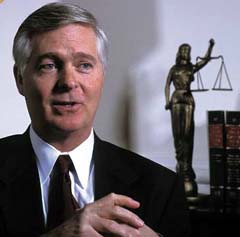 C o v e r S t o r y
Meet Mike Easley
a personality profile
In His Own Words
a Q and A interview

North Carolina's new governor boasts a biography
that's a Tar Heel classic. Raised with six siblings on a tobacco farm,
he weaved his way into the state politics and hasn't looked back.
Now, however, he has the daunting task of succeeding
the popular and successful Jim Hunt





F i n a n c e
Internet Banking

Small business owners are warming up to banking online,
where the lines are always short and you're never put on hold.
Experts say online banking can boost your company's efficiency and profitability.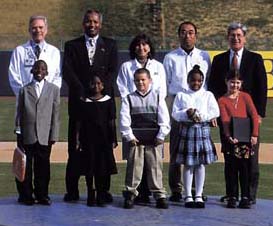 C o m m u n i t y P r o f i l e
Finding MERIT in Durham

The Greater Durham region has shown amazing economic growth
and social vibrancy despite the steep decline in the homegrown
tobacco industry. Why? Because business and civic leaders are
promoting the real MERIT of Durham -- its emerging growth sectors
in Medicine, Education, Research, Industry and Technology.




E x e c u t i v e P r o f i l e
Say Hello to the CEO

Bob Lowe comes from a bankming family, so it's only natural
that he runs Lexington State Bank, the 10th largest commercial
bank in the state, with a family feel. He makes it say to say hello
to the CEO by keeping his desk near the front door.


Tar Heel Travels
Can't Miss Events
A whole year lies ahead, so let's get out our calendars
and mark the dates for the most exciting of the many great events
coming up in North Carolina this year.
Departments
Regional Business Reports
Executive Voices
NCCBI News
State Government