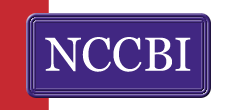 The Voice of Business, Industry & the Professions Since 1942
North Carolina's largest business group proudly serves as the state chamber of commerce

Meet Biltmore Company executive Stephen Miller, this year's NCCBI chair. Learn about the Governor's Commission to Promote Government Efficiency and Savings on State Spending. Read the commission's final report. Learn about NCBEST and join the efficiency team!


Phil Kirk

Read Phil Kirk's latest magazine column. Click here to read a welcome message from Kirk.



NCCBI is proud to showcase:


Browse the NCCBI bookstore
Members qualify for discounts on the "how-to" books NCCBI publishes to help your business comply with government red tape. Click here to enter the bookstore.

Receive online newsletters
Subscribe to the weekly Legislative Bulletin. Join more than 3,000 NCCBI members who receive our newsletters by e-mail. Sorry, this is for members only.

Search the membership directory
Easily find addresses and phone numbers for any NCCBI member company by using our search engine. You also can search by types of businesses and by city.

Address Change: Got a new address, phone number or e-mail address? Please let us know.

Speakers Bureau: Need a speaker for your next meeting? Some of the best are women executives of NCCBI who are experts in diverse fields.

Join NCCBI: If you aren't already a member, help us grow North Carolina's economy by joining North Carolina's premier business organization.

NCCBI is the state affiliate of the U.S. Chamber of Commerce and the National Association of Manufacturers.

Welcome to North Carolina!
Get a highway map
Get travel and tourism information



Cover Story


Stephen P. Miller


Community Profile




From the current issue of
North Carolina Magazine

Healthy Business
Steve Miller, executive vice president of the Biltmore Co., takes the helm as the 2005-06 NCCBI chair.

Today in North Carolina
IBM names new state executive. Dell breaks ground for its Winston-Salem facility.

Bullish on Durham
Durham has attracted several new major employers in the last year and is on an economic roll that includes the opening of the American Tobacco Complex and revitalizing its downtown.

Don't Trip Up
Businesses can keep worker' compensation costs to a minimum if they have the proper policies in place and get expert advice on avoiding common errors.

Selling the Vision
After retiring at 46, James Speed Jr. had to be coaxed back to work as CEO and president of North Carolina Mutual Insurance Co., but he plans to take the firm to new heights.

Wonders on the Waterway
By boat is the best way to travel from the Great Dismal Swamp to Old Baldy



Departments
Editor's Desk
State Government
Executive Voices
NCCBI Connections
Publisher's Letter



Current magazine index
Magazine archives
Learn about B2B marketing opportunities with North Carolina Magazine.

Visit us at 225 Hillsborough Street, Suite 460, Raleigh, N.C.
Write to us at P.O. Box 2508, Raleigh, N.C. 27602
Call us at 919.836.1400 or fax us at 919.836.1425
e-mail: info@nccbi.org
Number of Visitors Since May 5th, 1999


Copyright © 1998, All Rights Reserved
Last Modified: April 22, 2005
Web Design By The NCCBI Staff
Let Us Help You With Your Web Site Needs!